As we were walking around SHOT 2016, the Maklarbak booth caught my eye and the representative – Martin – gave us the whole run down on their product, the R6 SMARTMAG.
As Martin (and the Maklarbak website) explained:
WHENEVER you have a bolt lock, you will have one round left. Then,

Drop Bolt on the last round in your mag.
Drop the now-empty mag.
Find and insert a new mag.

The round from the empty mag is already chambered so you can immediately return fire when needed.
We all stood there and thought about the concept while Martin handed out sample magazines.  He further explained that the idea was that you'd have four (4) magazines (1 in the gun and 3 on your body/chest rig).  We smiled, nodded and walked away.  Shortly out of earshot – we all concluded it was a great concept (your rifle is never completely empty)…but that it required a huge investment in retraining muscle memory and it also created a completely separate reloading procedure for your rifle vs. your side arm.
Nevertheless – I wanted to know if the magazine would function as advertised so I took it to a recent SBR/Suppressor demo at Interlake Sporting Association.  I was also trying out some .223 ammo from American Reloading in my 10.5 inch SBR and I knew it would present a fantastic opportunity to show off the concept while getting a good idea about how well it functioned.  The first shooter – a former LEO – Mike – was impressed with the idea but immediately jumped to the same conclusion we had…it requires a lot of retraining.  Not long into the day – maybe by the 3rd or 4th shooter, the bolt locked back and as the shooter attempted to release the bolt on the last round – everything froze up…requiring a lot of muscle to pull the magazine out and free up the bolt.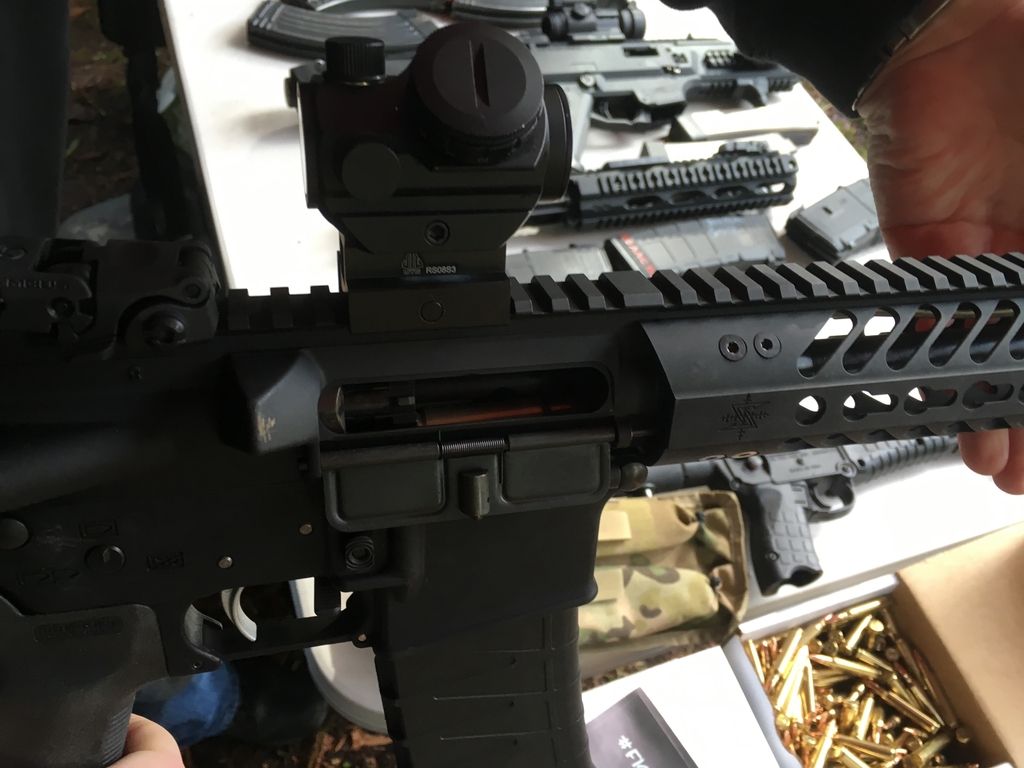 This same thing happened intermittently to the next 3 or 4 shooters until I pulled the magazine out of rotation and just used Gen 3 PMags.  At this point the failures stopped – which leads me to believe these issues were caused solely by the R6 SMARTMAG…so, I don't plan on using it again and I certainly can't recommend it.